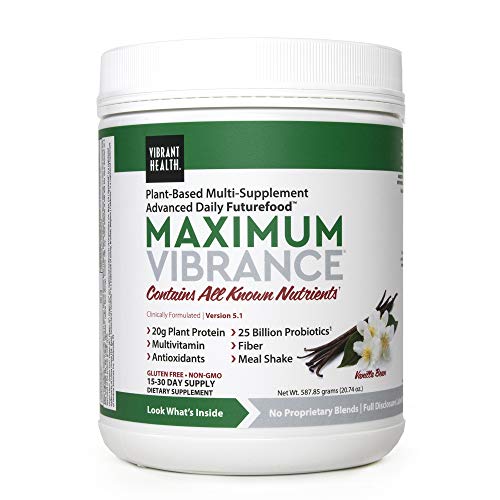 Future Of Nutrition: Maximum Vibrance Provides The Nutrients You Need, Flavors You'll Enjoy, And Helps Unlock The Energy To Conquer The Day.
Rethink Food: Imagine Your Multivitamin Supercharged With A Blend Of Digestive Enzymes, Probiotics, And A Meal's Worth Of Protein.
Easy Eating: Maximum Vibrance Is An Easy-To-Mix Shake Powder Capable Of Turning Your Drink Into A Meal.
Taste The Future: One Scoop For A Healthy Snack, Two For A Nutritious Meal, And Faster And Healthier Than Any Drive-Through. Plus, It Comes In Chocolate Chunk Or Vanilla Bean.
Truth, Trust, And Transparency: You Deserve To Know Exactly What'S In Your Supplement. That's Why We List Every Last Ingredient.