Featured Departments
Featured Products
Feel Healthy! Feel Great; Clinical Essentials Contains More Effective Forms—At Effective Dosage Levels—Of Clinically Validated Nutrients To Fill The Gaps In Your Diet; You'Ll Feel The Difference Premium Nutrients Can Make! | 30 Premium Nutrients; Premium Forms Of Vitamins And Nutrients - Easy To Digest; No Vitamin Aftertaste Or Smell; Gentle On The Stomach | Vibrant Energy, Mood, And Stamina; Clinical Essentials Contains Bioidentical B Vitamins In Their Most Effective Forms For Optimal Utilization In The Body; Proper Levels Of Vitamins And Chelated Minerals Support Your Immune System And Overall Health | Whole Body Benefits; Supports Vibrant Energy, Mood, And Stamina, Immune System Strength, Bone And Collagen Structure, Heart And Arteries | The High-Quality Difference; All Terry Naturally Products Are Manufactured To Strict Good Manufacturing Practices (Cgmp) Set By The Fda And Are Produced With The Highest Quality Ingredients
Featured Brands
THOROUGHLY CLEAN FACE WASH-ORIGINAL
Deeply cleansing face wash formulated with Eco-Harvest®️ Tea Tree Oil, Castile Soap and Coconut Oil. Perfect for oil-prone skin.
Castile Soap, Tea Tree Oil & Essentials Oils.
Vegan, Non-GMO & Cruelty free.
Leaves skin smooth, radiant & refreshed.
Our Products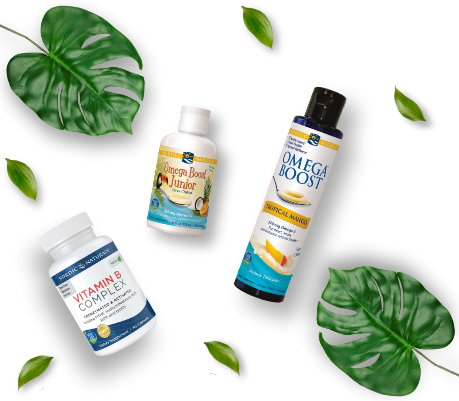 SCIENCE IS IN NORDIC NATURALS DNA
Nordic Naturals is grounded in science. Evidence informs our product formulations. The latest research fuels our innovation. And cutting-edge technologies bring it all to life.
How It Works
Testimonials
Great shampoos and conditioners, have purchased many times before. Highly recommend this store for their cheaper/reasonable prices and fast deliveries.
Very good seller. Super fast shipping. Arrived way earlier than anticipated! Thank you!
I have ordered from this store multiple times and they are great and reliable. The items always come in the timeframe given when I place my order and the service is great.
Love this soap! I have super oily hair and it works well for me. My partner has dry curly hair, and it works for their hair, too, without doing it out too much. The smell was pretty overwhelming, not in a good way, when I first opened it. But the smell is much more mild when actually using it. Will definitely buy again.
So happy to have a place like this in our neighborhood. The staff is always super helpful, knowledgeable on the products and willing to recommend items for any need, ailment, etc.
Do you have questions ? Send us an email and we'll get in touch shortly.
OUR BLOG POSTS
One of the best things you can do to improve your nutritional status when you are recovering from surgery is to focus on whole foods....
You must correctly enter the twitter access keys
Twitter not return 200