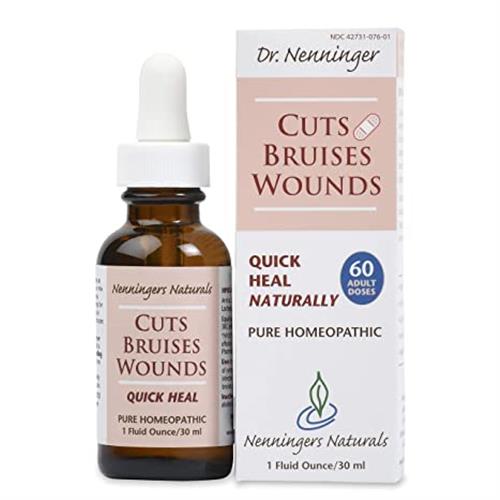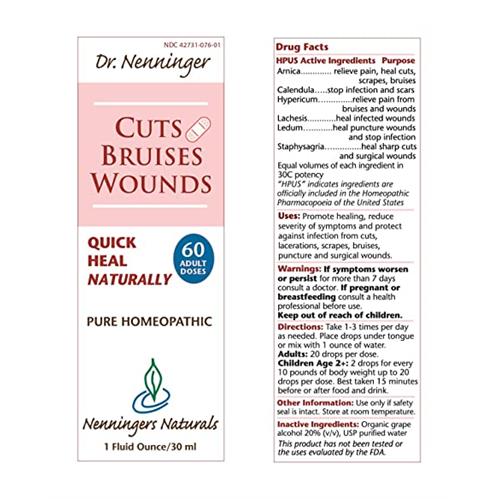 Cuts, scrapes, bumps and bruises come with everyday life.

Speed up healing naturally and protect against infection with CUTS BRUISES WOUNDS first-aid medicine.

Excellent choice for quick recovery from surgical wounds. Easy to administer liquid that works for all ages. PURE HOMEOPATHIC, only added ingredients are purified water and organic grape alcohol as a preservative.

Free from gluten, dairy, egg. Manufactured in USA.